The average company spends between 40-80% of their operating costs on people.
Studies have shown that when employees are happy, overall company productivity and profitability both increase. To put numbers to that, a 2017 study from Gallup shows that companies with engaged employees have 17% higher productivity and 59% less employee turnover.
Coaching is goal and action-oriented, designed to support you in achieving your best results. It is different from therapy and counseling, which focus on healing and often delve into the past. A coaching relationship provides an outside perspective, a non-judgmental space to process ideas, and dedicated time for personal development.
Effective Coaching
Increases Self-awareness as a Leader
Builds Confidence
Provides Accountability
Offers New Perspectives
Promotes Creative Problem Solving
Improves Communication & Team Dynamics

Develops management skills such as:

Having difficult conversations

Conflict resolution

Fostering psychological safety

Delegation & motivation

Time & stress management

Developing personal leadership styles
Leadership Coaching & Consulting brings out the best in your people and grows your business.
"Synergy is what happens when one plus one equals ten or a hundred or even a thousand! It's the profound result when two or more respectful human beings determine to go beyond their preconceived ideas to meet a great challenge."
Stephen Covey, Author of 7 Habits of Highly Effective People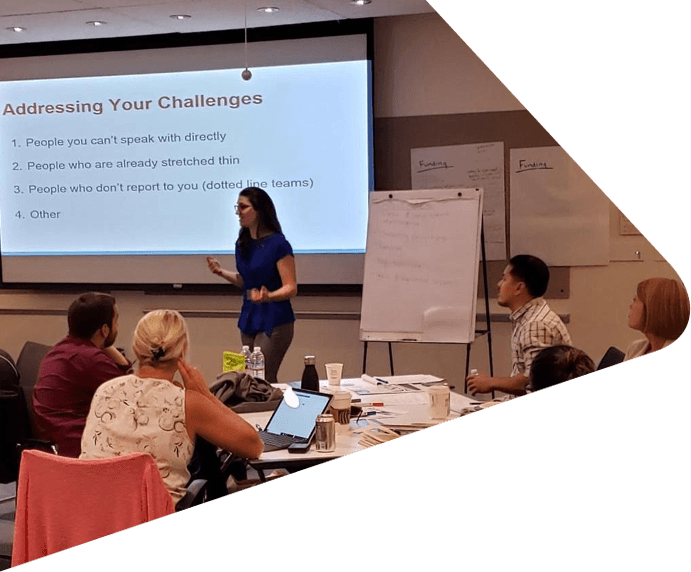 Overall, companies with engaged employees see a 21% increase in profitability.
That's why companies are always looking for ways to keep team members happy and motivated.
Coaching is a great tool to boost company morale and drive productivity at all levels in an organization. Providing team members access to a coach shows them that the company cares about their personal growth. It can also help managers better lead and inspire their teams, helping the company thrive both culturally and financially.